Jennifer Becker
Born in Chicago, trained in making and restoration by Carl G Becker and Carl F Becker.
Married in 1978, has three children and one grandson.
Jennifer has been creating violins since 1970.
Jennifer Becker has been making and restoring instruments for 49 years. She started working with her father and grandfather in Chicago then moved to Minneapolis in 1978.
Worked out of her home, then moved to a bigger space near the University of Minnesota in 1986. In 2015 she moved to a new location on Selby avenue in St.Paul.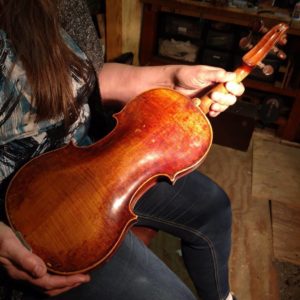 Eric Jurewicz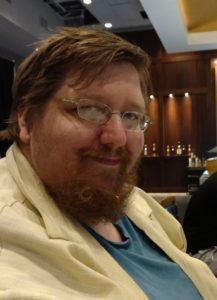 Eric is the Sales manager of Jennifer Becker Violins. He oversees sales and overall operations. He came to work in the family business after mastering his sales and relationship building skills as an executive recruiter and college admission counselor. Eric loves music and is inspired every day to work in the family business. Eric is Carl  F Becker's grandson.
Alya Jurewicz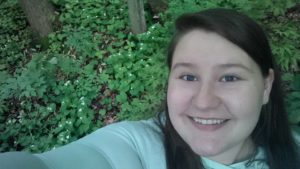 Alya is Jennifer's daughter and Carl F Beckers granddaughter. She is learning building technique from Jennifer and the family as she finished school. She is finishing up a BA in music theory and will be working in the music industry and in the family business.
Past Hirtory, Thanks to Chicago Becker Shop:
The Becker family story begins in Germany the 1800s with Herman Macklett (1834 – 1884). An upholsterer by trade and violin maker by avocation, he was the first to show an interest in making violins.
Macklett immigrated to the United States and was a talented furniture upholsterer. He met Elizabeth Kahlert, whose brother made violins. Herman and Elizabeth moved to downtown Chicago to run a violin and upholstering store–Herman making instruments and Lizzy rehairing bows. Making violins from the 1860s-1880s, Herman would ultimately make about 150 violins, and they are a rare find these days.  
Unfortunately, The Great Chicago Fire of 1871 destroyed their violin shop. They rescued the most valuable violins by stuffing them into large grain sacks and carrying them across the Chicago river. We currently have a few Herman Macklett violins in our collection.
Herman and Elizabeth had 5 children. One of their children, Adeline Macklett (1865 – 1959) was a well-known pianist. She would later marry a recent German immigrant, Carl Johannes Becker (1858 – 1921), a violinist and teacher.
In Germany, he attended the Stuttgart Conservatory, as well as studied under Edmund Singer and Joseph Joachim. Carl J. became a successful violin teacher,  performer, and even concert master. In his lifetime, he became associated with leading professional organizations such as the Bismark Gardens Orchestra, the Chicago Civic Opera Orchestra, and Turner Hall Orchestra.
Adeline and Carl J. had a son, Carl G. Becker (1887 – 1975), whose active career spanned 73 years and encompassed every facet of the luthier's art. After graduating grammar school at age 13, he apprenticed under a music store owner, William T. Lane, and made his first violin at 14 years old. Soon after, he began to work with Lyon and Healy, under the direction of John Hornsteiner. Once Hornsteiner opened his own violin shop in 1908, Carl G. joined him.
In 1924 he accepted an invitation from William Lewis & Son, a leading Chicago violin dealer, to become master luthier and instrument appraiser, with the understanding that they would allow him to spend summers up in Northern Wisconsin to make instruments…and to fish.
Carl G. married Elsa Toenniges, a pianist. One of their sons, Carl F. Becker, continued the family tradition of violin making.
Carl F. Becker (1919 – 2013) apprenticed for William Lewis & Son after graduating from high school in 1937. He worked there, under his father's supervision, and quickly established a solid reputation for restoration. He was entrusted with the task of restoring a violin that is thought by many musicians to be the world's finest: the "Lady Blunt," a 1721 Stradivarius.
In 1941, he was called into the military service to fight against Nazi Germany in World War II. He ranked second in his Company in rifle marksmanship, with the rating of Expert Rifleman. He was selected, as one of eight men from his Company, for appointment to Officer Candidate School. Carl F. was a First Lieutenant and although he entered the Air Force Reserve with the rank of Captain, he later advanced to the rank of Major.
When he completed his tour of duty, Carl F. rejoined his father at the bench of William Lewis & Son in 1946.
Then, in 1968, Carl G. and Carl F. formed Carl Becker and Son. 
Carl F. continued repairing and crafting instruments into his late 90s. He and Geraldine Smetana had 4 children, with 2 continuing the tradition of violin making.
  All Marketing and Media produced by Gabriel Skelly and Skelly Video Production skellygabe@gmail.com